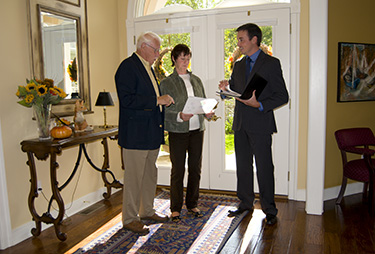 Searching for your dream home or the perfect vacation house can be a stressful experience. There are so many homes to see and so many choices to make it can be overwhelming, especially when dealing with a unique region like the Jersey Shore. Popular thanks to communities like Belmar, Long Beach Island, Point Pleasant and Ocean City, this part of the country offers lovely homes, waterfront views, ample entertainment, and easy access to New York and Philadelphia … but the real estate landscape also offers unique challenges.
When you are hunting for a Toms River realtor, homes in Belmar, or other Jersey Shore properties, it is important to keep in mind the things that make searching for property at the Jersey Shore different than anywhere else.
First, New Jersey beaches are not like other beaches. In most states, the beaches are accessible to everyone and they are free to access. Not so in New Jersey. While the water line up to high tide is considered public property, the Garden State actually boasts private beaches that are considered the private property of the homeowner. That means your beautiful piece of Point Pleasant or Toms River real estate could come with a stretch of sand that is your very own. That can be a very attractive selling point.
In addition, even when it comes to beaches that are public, most are not free to access. In New Jersey, you pay to get onto the beach. In many communities, residents get special discounts on beach badges. Some even limit beach badges to residents only. That means you may not need waterfront property to have a semi-exclusive beach experience.
Second, Garden State traffic and roadways are not quite like those in other states. Tolls roads are the norm here. The Garden State Parkway, New Jersey Turnpike, and Atlantic City Expressway are the three major roads almost everyone uses to access places along the shore, and those roads cost money to use. If you're searching for homes along the coast, whether for vacation or permanent residency, be prepared to pay when you drive.
Third, expect tourism. Perhaps you know this already because you ARE a tourist searching for some great Belmar or Toms River real estate to rent. If so, you will be in your element, because towns along the Jersey Shore are geared towards accommodating tourism. Enjoy yourself! If you are looking for permanent residency, however, you must be prepared for an influx of visitors every summer. Communities like Long Beach Island and Cape May can be very quiet during the off season, even downright pastoral, but during the summer their population can double or triple. Most visitors are people like just you – normal families who want to enjoy the sights and sounds of summer – so don't worry about being disturbed too much. Be prepared to enjoy the summer activity, especially knowing that it will die down come autumn.
Keep these unique aspects of the Jersey Shore in mind and whether looking for a vacation or a new place to build your life, you'll have a much easier time selecting the perfect home for you and your family.